2022/05/01 - Written by Alexander Esmail
It is no secret that much of menswear today contains references to the past.  The two most prominent prongs being military regalia and workwear which, at its genesis, was only seen on miners toiling away in endless cavernous tunnels - before its recontextualization further down the road.  That is all to say, form has (generally) always followed function.  Even the humble T-shirt originated as underwear, rarely seen as a garment to be worn on the outside.  Nowadays it would be a challenge to find anyone off the streets that did not have a dozen or so graphic tees in regular rotation.
As with all matters that subscribe to the principles of Darwinism, clothing too has evolved over time to accommodate prevailing habits and tastes.  Denim was once associated only with hard labor before the look was popularized by the likes of Marlon Brando and James Dean on the silver screen.  Cowboys in the Wild West adopted the fabric into daily wear for its durable properties and no-nonsense appeal - a typical ensemble could consist of a trucker jacket, Wrangler denim shirt and some Levi's 501s.  "Cityfolk" with no practical need for its hardiness borrowed elements to incorporate into their own wardrobes.  Titans of industry like Ralph Lauren have built empires on this foundation, with labels like RRL acting as an ongoing love letter to Americana in all its glory.  Smaller but no less impressive labels like Nigel Cabourn and The Real McCoys out of Japan have nailed its execution of this niche space, going beyond simple reproduction by adding updated design flourishes without compromising on quality.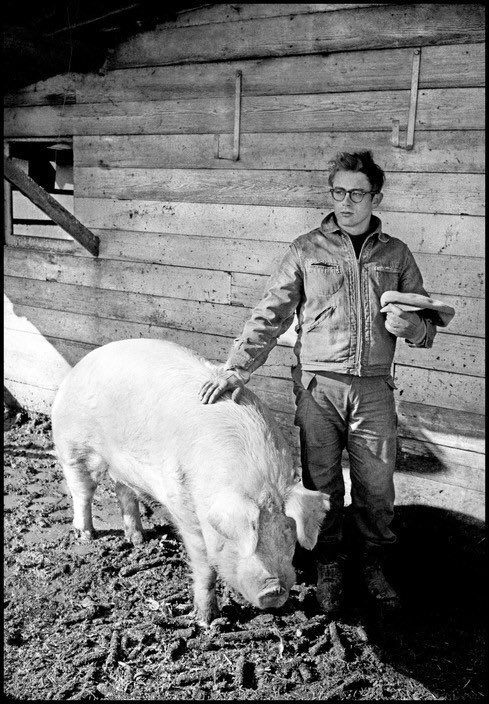 So why does this aesthetic endure?  Many men are still driven by the fantasy that they too can be the rugged and dependable outdoorsman that can split a log in half with one swing of the ax.  Why not manifest this ideal by dressing the part?  Although this only scratches the surface, the fact of the matter is - most men (and women) look pretty great in it, no matter their shape or size.  This is precisely why CRAFTSMAN CO. and NAMIMAN decided to work on a joint collection together, featuring items we both love but interpreted through our unique lenses.
A lumberjack's feather down vest has everlasting appeal: warm and infinitely wearable layered over sweatshirts and flannel shirts alike.  It can just as easily be thrown on for a coffee run or slipped over a date's shoulders should the evening become chilly. 
Hard wearing denim shirts are also experiencing a resurgence, pairing well with other heritage style clothing but also surprisingly with tailored clothing such as textured Gurkha pants and a sports coat.  The snap button chest pockets are also great for stowing away small knick-knacks.  Call it what you want - but we are loving the country-formal craze. 
Vintage hunting can be rewarding, but most of the time it leaves a shopper frustrated and smelling like an old barn (and feeling like the hunted instead).  Popular categories also tend to be pretty picked over, with Carhartt carpenter pants, cargo pants and army trousers being particularly in vogue lately.  Our advice would be to save yourself the heartache of later finding a hole in your vintage finds, and grab a pair of the perfect vintage inspired army chinos.  These have been cut similar to authentic French chinos: a wide leg, gentle taper and flattering double pleats.
For more inspiration on how to put these timeless items together, check out the full collection featuring our collaborator and friend, NAMI here.